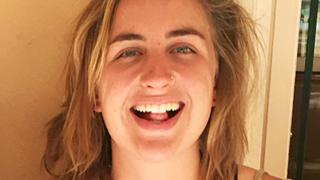 A British woman who went missing in Guatemala probably died in "a tragic accident", a charity has said.
Catherine Shaw, 23, from Witney, Oxfordshire, was reported missing after she left Hotel Mayachik near Lake Atitlan on 5 March.
Her body was found by a search squad about 60 ft( 18 m) from the top of the Indian Nose hiking road on Monday.
The Lucie Blackman Trust, which has been helping Ms Shaw's family, said "foul play was likely not involved".
Trust chief executive Matthew Searle said speculation that she was raped and slaughtered was "incredibly unhelpful, distressing and unnecessary".
Related posts
We already know that traversing America from one coast to another is not an expensive prospect, specially if you snatch a...
New York( CNN) In the epic narco drama unfolding in a federal courtroom in Brooklyn, the defendant, Joaquin "El Chapo" Guzman,...
( CNN) Lonely George has died.