Outdoor World
'Bad things happen in the woods': the anxiety of hiking while black
Three African American hikers describe the fears and stereotypes they have faced and why they love hitting the trails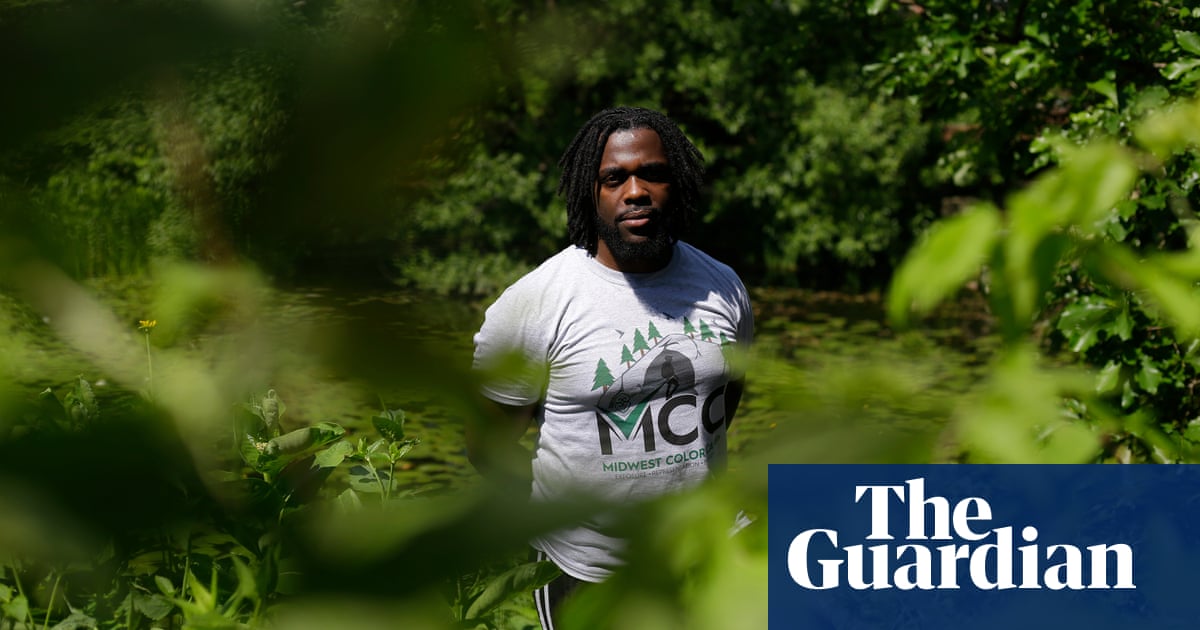 Aaron Jones, 32, Chicago
A few years ago, a white friend suggested we go on a hike. All the anxieties I had about being in nature hit me in the face. It's a very real anxiety for black people, especially those from urban communities, that bad things happen to black people in the woods, like lynching. It's something that you ensure again and again when you look at the history of the civil right movement and bondage: black people going into the woods and not coming back.
My friend had grown up hiking. I talked to her about my anxieties and she respected my dread. I said to myself:" You've got to do this now or it will never happen ."
I grew up in kind of a rough neighborhood on the south side of Chicago, so my mother kept us in a lot. Our home was across the street from a public park but it was rife with gang violence so we never went there.
I always knew about hiking and camping from commercials and magazines. But the people doing it didn't look like me. They were white, athletic and attractive. I'd never, ever seen anybody of coloring doing it, let alone a black male; I associated the outdoors with whiteness. Nobody around me even thought about it. My mother grew up in the backwoods down south, but she never encouraged us to have a connection with nature.
My friend and I headed to Starved Rock state park, two hours south of Chicago. We had to drive through this very wooded area and I remember thinking:" I hope nothing happens. I hope I don't have to get out of the car ."
When we started the hike, I had to let go of a lot of what I was feeling. An hour into it, we stopped to take in this view and I was astounded by everything I was experiencing. I loved not hearing the rucku of the city. No cars , no yelling , no arguments on the corner. Just the water, the birds and the wind. It was like a reset button. I remember believing," Why haven't I been doing this all along? Everybody should be doing this. There's nobody that shouldn't be hiking !" It was overwhelming to realize that something I've always believed isn't for me actually is. I had expended so much time being nervous about it when it was what I needed.
I now go seven to eight times a month. Five days a week I work in sales, expending my time in ginormous condo buildings and busy infrastructure. As soon as I hop in the car to get out of town, the weight of the week lift. I take my six-year-old daughter so that she knows earlier than I did that this is something beneficial. I let her lead the way on our path and allow her to make decisions for what she's doing in nature. My mom's proud of me but I'm still working on get her out for a hike.
Follow Aaron at @MidwestColorCamp
Marjorie Leach-Parker, 68, Virginia Beach, Virginia
I grew up in a small town in North Carolina where most of the white people were farm owners and the black people were hired hands. My family farmed and as a child, I spent a lot of time topping tobacco and picking cucumbers, peppers and squash. We'd go out angling and hang out on the rivers as a family but we were never encouraged to go far from the house. The feeling was that if you went out into the woods by yourself- and you're black- if no one's around, you might not end up coming back.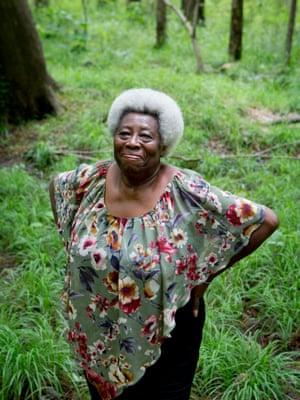 Read more: https :// www.theguardian.com/ environment/ 2018/ jul/ 13/ hiking-african-american-racism-nature