Outdoor World
Brexit: Worries for small businesses with EU staff – BBC News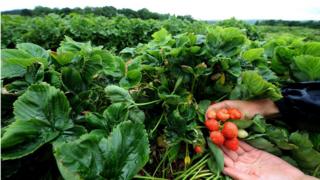 More than half of small firms utilizing craftsmen from the EU are worried that Brexit will stop them banking sufficiently skilled staff.
A report from the Federation of Small and medium-sized businesses( FSB) has found that simply 21% of small firms currently employ staff from an EU country.
But of those, 59% are related they will not be able to draft the right staff in the future.
The FSB spoke fastening the right of EU staff to remain in the UK was vital.
Without that, said the FSB's chairman Mike Cherry, small firms panicked they would lose skilled staff who would be difficult to replace.
Related posts