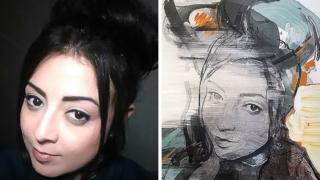 Georgina Gharsallah, 31, was last seen leaving a store near her home in Worthing, Sussex, on 7 March last year.
She was comprising what police described as "a number of mobile phones".
Her mother, care worker Andrea, operates tirelessly in what she now calls her "second job", handing out posters and raising awareness of her family's search.
"I often supposes the door being knocked, " she says. "I go to answer and she's standing there and I just say 'where have you been you silly thing? '"
Georgina's two sons, aged eight and nine, had begun to wave to photographs of her and say "hello mummy" – it is the closest they can get to her right now.
Related posts