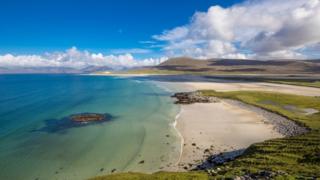 The Scottish Highlands and islands ought to have identified one of the top parts of the world for travellers in 2019.
Lonely Planet has revealed that the region has been rolled among its top 10 "Best in Travel" destinations.
Featuring fifth on the index, the guide described by the Highlands and islands as "one of the wildest, least occupied and most scenic parts of Europe".
It affords special mention to the North Coast 500 driving route, the North East 250 and the Snow Roads.
'Glorious natural landscape'
The Lonely Planet's Best in Travel 2019 is a highly-anticipated annual collect of best available travelling destinations, tendencies, pilgrimages and suffers to have in its first year ahead.
Related posts