Outdoor World
How an app made hiking easier with unintended consequences
Guthook Guides maps and crowdsourced information have made outdoor adventures far less wild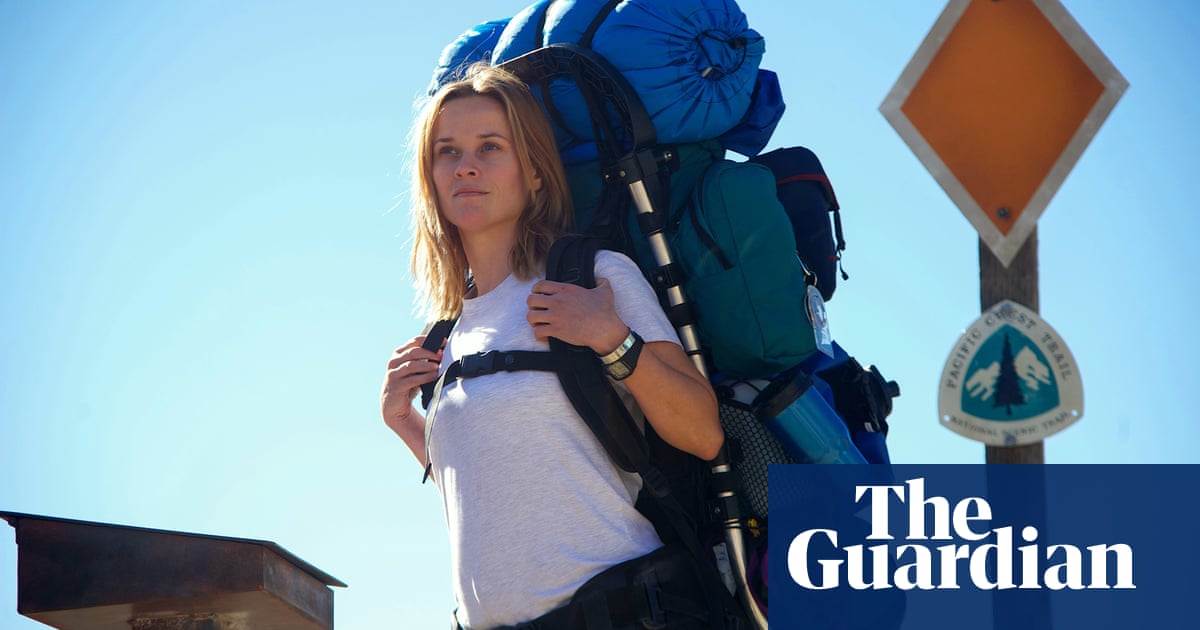 In March 2012, the Pacific Crest Trail changed for good when Cheryl Strayeds memoir Wild, about her 1995 thru-hike of the trail, hit shelves and quickly became a New York Times bestseller. In 2014, Reese Witherspoon adapted and starred in the Hollywood version. From 2013 to 2018, PCT applications nearly quadrupled.
But Wild wasnt the only thing that transformed the trail that March. The same month, a thru-hiker named Ryan Linn quietly released an iPhone application called Guthook Guides. It took the entire set of tools needed for thru-hiking a map, compass, guidebook and water reports and consolidated them into a single virtual location. It functioned offline and crowdsourced updated information about trail conditions and campsites when online. Such an app might have been inevitable, but for ultralight-obsessed thru-hikers, it was a revolution.
Linns timing couldnt have been more perfect. In the last three years, the app has been downloaded 337,000 times, and in 2018, a survey of 500 PCT hikers found that 85% used the app. Another survey from last year found that, for the first time, more Appalachian Trail hikers found Guthook helpful than David Millers The AT Guide (AKA the Awol Guide), the longtime king of AT guidebooks. What started in 2010 as a passion project is now a company that employs five people full-time and has mapped more than two dozen long trails around the world.
But as the the apps empire continues to grow, many thru-hikers worry about its unintended consequences. They see themselves and fellow hikers depending on their phones to decide where to sleep and eat and to discover exactly how far, down to the tenth of a mile, they are from those places. They fear that American thru-hiking, once the ultimate test of self-reliance, is no longer as wild as it once was.
While attending Vassar College in 2002, Linn joined an outdoors club. The upperclassmen decided that the new recruits needed intimidating nicknames. One day, Linn and two other club members were driving past a hunting and fishing store and pulled over to wander the aisles for inspiration. Linn became Guthook, and it stuck through college and afterward, when he hiked the AT in 2007 and the PCT in 2010.
It was while hiking the PCT that Linn met Paul Bodnar, a guidebook author who was collecting GPS data on trail with the intent of updating a PCT guide he had published in 2009. In the era of there should be an app for that, it didnt take long for the two to start talking about what a smartphone-based guide would look like. We figured it would be something for us to do on the side, in between seasonal work, says Linn, who since college had been doing various trail-crew and outdoor-education jobs.
After they finished their hike, Linn spent the next year and a half using the GPS data Bodnar had collected to create the first version of Guthook Guides, learning to code as he went. Visually, the app looks similar to the paper topographical maps hikers have used for decades. Virtual icons along the trail designate campsites, water sources, intersecting roads, and trail-town information. But unlike paper maps, Guthook Guides is GPS-enabled, and users can click on an icon to learn more or add a comment. The ability to leave comments, in particular, made Guthook Guides more than a guidebook. Hikers could tell other users whether a water source had gone dry, the quality of a campsite, and the friendliness of local businesses.
After the 2012 release, the app made just enough money for Linn to pay a friend to collect data while hiking the AT in 2013. (The app is free to download, but users must purchase guides for each trail.) The AT guide was released the next year. In 2015, Guthook Guides became available on Android phones. By then, Linn and Bodnar, the apps co-creators, understood that Guthook Guides was no longer a side project. They went all in.
A sense of surviving in the wilderness is a major reason why a 2,000-mile hike is more than just a feat of athleticism. Taking a wrong turn, getting lost, navigating back all that misadventure and the intellectual challenge of sorting it out makes for better stories than does walking in a straight line dictated by an app. Yet thru-hiking the PCT last year, I had to stop myself from checking the Guthook app as often as every hour. At one point, my hiking partner even instituted a no-Guthook rule, with the hope that wed reclaim some sense of agency over our endeavor. Our self-imposed app ban didnt last, because pretending we didnt have this all-knowing resource in our pockets felt somehow inauthentic. Especially when most everyone else on trail was embracing it as reality.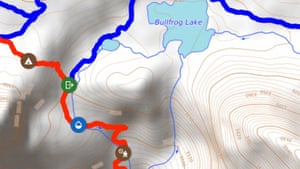 Read more: https://www.theguardian.com/us-news/2019/jul/08/guthook-guides-hiking-app