Outdoor World
I kept all my plastic for a year the 4,490 items forced me to rethink
Daniel Webb accrued a mountain of plastic including many packets of Hula Hoops and made it into a mural, now on display at Dreamland in Margate. We are overproducing and overconsuming, he says, and recycling is not the answer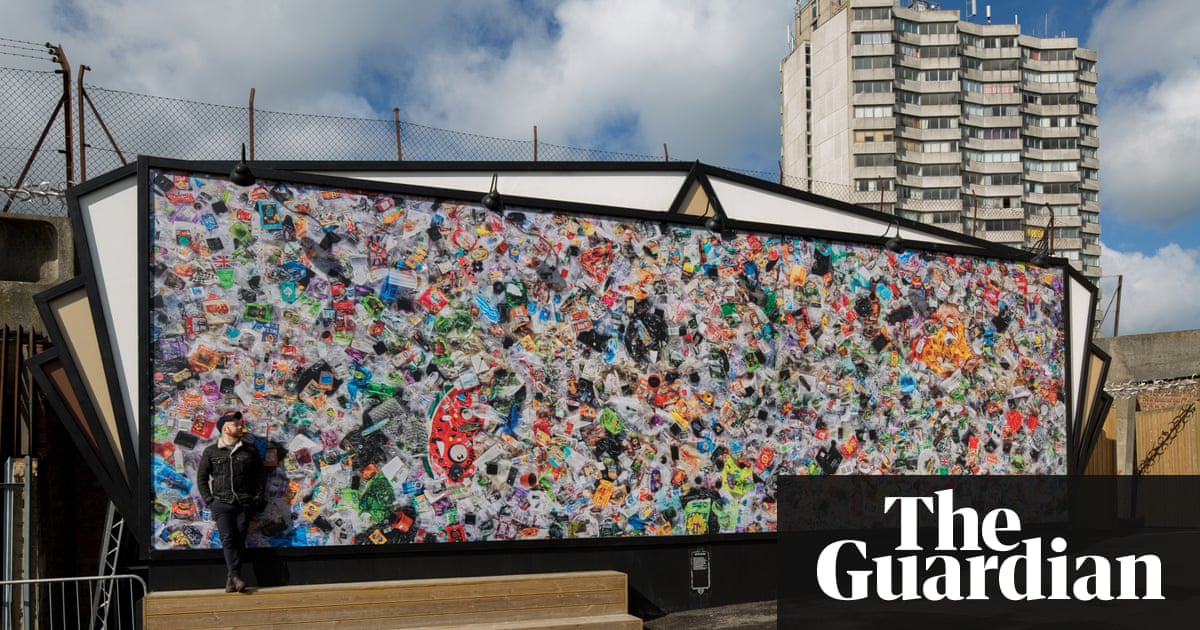 We all know, in theory, that we ought to use less plastic. Weve all been distressed by the sight of Blue Planet IIs hawksbill turtle entangled in a plastic sack, and felt chastened as weve totted up our weekly tally of disposable coffee cups. But still, UK annual plastic waste is now close to 5m tonnes, including enough single-use plastic to fill 1,000 Royal Albert Halls; the governments planned elimination of avoidable plastic waste by 2042 seems a quite dazzling task. It was reported this week that scientists at the University of Portsmouth have accidentally developed a plastic-eating mutant enzyme, and while we wait to see if that will save us all, for one individual the realisation of just how much plastic we use has become an intensely personal matter.
One early evening in mid-2016, Daniel Webb, 36, took a run along the coast near his home in Margate. It was one of those evenings where the current had brought in lots of debris, he recalls, because as Webb looked down at the beach from his route along the promenade he noticed a mass of seaweed, tangled with many pieces of plastic. Old toys, probably 20 years old, bottles that must have been from overseas because they had all kinds of different languages on them, bread tags, which I dont think had been used for years he says. It was very nostalgic, almost archaeological. And it made me think, as a mid-30s guy, is any of my plastic out there? Had I once dropped a toy in a stream near Wolverhampton, where Im from, and now it was out in the sea?
Webb decided that he would start a project to keep all the plastic he used in the course of an entire year. He would not modify his plastic consumption in that time (although he had already given up buying bottled water), and each item would be carefully washed and stored in his spare room.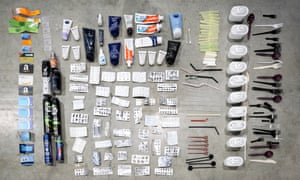 Read more: https://www.theguardian.com/environment/2018/apr/17/i-kept-all-my-plastic-year-4490-items-forced-rethink