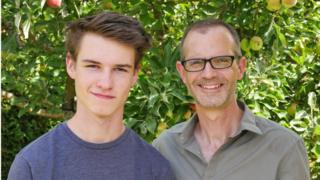 When 15 -year-old Ethan Askew started to feel ill in a sports class, he went to tell his teacher and collapsed into his arms – he'd stopped exhaling. And it was his Dad who utilized the school's newly installed defibrillator to help save his life.
At 15, Ethan was a fit and healthy teen, who went hiking with his dog Treacle and worked towards Duke of Edinburgh awards.
There was no hint of any health problem before his collapse.
Ethan's dad Stuart works as premises director at the Steiner Academy school which his son attends.
"I was just leaving a meeting when three daughters ran up the stairs saying Ethan had collapsed.
"I'm a first-aider at school, and with the number of stubbed toes and things like that you get on a daily basis you don't truly worry when somebody says something like that – but I ran down to the field.
"As I was sprinting across, I realised somebody was doing chest compressions on him and it kind of takes a couple of seconds to realise what that truly means.
"I knew how serious it was."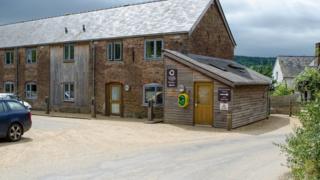 The school had applied to the British Heart Foundation for a community defibrillator for the village to be installed at the school, and it had recently been delivered.
"Literally two days before, I was sitting in the middle of the staff room putting the battery in it – and then the idea that the first person that it gets used on is actually my son … It's staggering, " says Stuart.
"You know if I said, 'Pick anyone this could be used on', he would never have made the listing. But it's not just the elderly or people with existing conditions, it could in theory just happen to anyone, so putting these community defibrillators in any locating is just amazing."
There are tens of thousands of defibrillators now available in workplaces, train stations, leisure centres and other public places across the country.
But sometimes it is difficult to find out where they are.