Tips Tricks News
Kudos, leaderboards, QOMs: how fitness app Strava became a religion
The long read: The Strava app offers community, training data and motivation to millions of athletes. Even runners who dislike tech cant bear to be without it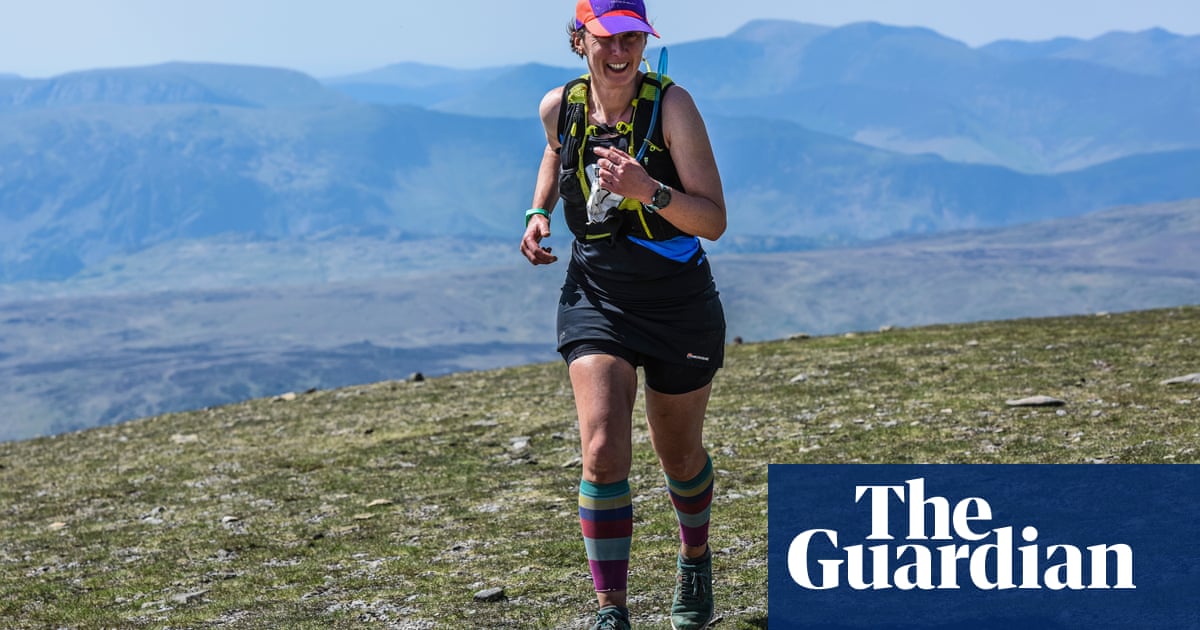 On Ilkley Moor in west Yorkshire on a Tuesday evening in May, 200 people milled about in glorious sunshine, ready to run the five-mile Jack Bloor race over moors recently blackened in a fire, but still beautiful. The air was clear, the good cheer was tangible, the moor birds clucked high up on the hill that we would soon have to climb.
We gathered at the start, and everything proceeded as it does at fell races: someone gave inaudible instructions and then said something like: Right then, off you go. Fell running making your own way between checkpoints over moorland, hill or mountain thinks itself a pure yet humble sport. Fell runners have no truck with fancy gear like road runners do, or shiny poles like ultrarunners. We dont even need paths. Some of this purist attitude comes from where we run, through thigh-deep bogs and leg-scraping bracken, down scree and boulders at the pace of a fearless child. We run against the elements as much as against other runners.
Yet, at the start of the race, two things happened: 400 feet started to move, and 200 fingers pressed a button on a wristwatch equipped with GPS, setting the devices to record. The moor birds cheeps were now accompanied by beeps. When it comes to tracking and measuring runs, and being obsessed with data, we are right up there with the rest of the field. But tracking and measuring were just the start. Soon after finishing the race, most of the runners would upload that GPS data to a digital platform that has changed the world of amateur sport. The fell runners knew, as millions of people worldwide do, that if it isnt on Strava, it didnt happen.
Strava is a fitness and sports tracking platform that launched in 2009 and bills itself the number one app for runners and cyclists. As long as you have a smartphone, watch or bike computer that records your activities using GPS, you can sync it with Strava, then upload your run, cycle, ski or almost any other activity, and be rewarded with astonishing levels of data analysis. For an amateur, the data available from Strava is like having a Team GB coach in your phone, for free.
Strava tells me how fast I ran in May 2015 or last Thursday, and how much improvement I have made. Every run I do is recognised and automatically matched to anyone else who has run the same route, or part of it. Athletes as Strava flatteringly calls its users can create a segment, a portion of a route, perhaps featuring a hill or a stretch of lake, against which other athletes can then match their own efforts. In my local park, I can see how my 2017 self did on a segment someone has named Up the Bloody Hill, or on Stairway to Heaven (actually steps to the car park), or on #Weeeeeeeeeee! My efforts can be scored on leaderboards so that I can compare myself with myself, with my Strava followers and friends, or with strangers from Korea to Kansas.
Because of Strava, I know how many miles my shoes have covered and whether I need new ones, as the app will email me to tell me (without sending me ads for shoes). After a race, I can launch Stravas Flyby feature, an ingenious interactive map, and watch my digital self rerun the race route alongside anyone else who ran it. It is addictive, to watch these ghosts in the machine, and see where they got away, or where I caught them up, to see if they went wrong and how badly. For my efforts, I can be given kudos by anyone who follows me the Strava like, signified by a thumbs up and I can do the same for them. I can leave supportive comments and add photos. I can change the name of my activity from the default morning run or lunch ride to something witty and punning, and it is one of the unwritten rules of Strava that I should.
Because of Strava, I also have a ringside seat into how elite athletes train and race: more than half of the Tour de France peloton last year uploaded their stages. I can follow the training of Klian Jornet, the worlds best mountain runner, or champion distance runner Aly Dixon. Strava has been downloaded by 49 million people in 195 countries, and the company claims it attracts a million new users a month. In total, these people upload 25 activities a second, or 15.3m a week. They share 4 million photos a week and last year gave each other 3.6bn kudos. In the reward loop of Strava, activities get kudos, which encourages more activities. Adding funny names, emojis or photos increases the number of kudos by up to a third. More kudos, more exercise. The more people share their data, the better the experience.
There are now many thousands of apps available that can track your weight, calorie intake, hormones, sleep patterns, insulin levels and water intake. The number of Americans who own a smartphone (defined as a device that combines a phone with some computing ability and internet access) jumped from 56% of the population in 2013 to about 80% today, or 299 million. There are apps that buzz you when you slouch, or remind you to stand up. You can buy headbands and clip-on cameras that monitor your heart rate, temperature and menstrual cycle. Market projections state that this year, the health and fitness wearable tech market will be worth $34bn.
The essential goal of any tech platform is to make you use it again. This is called stickiness. But one step beyond stickiness is community: the key is to embed a tech platform into someones life, including their friends and wider circle of acquaintances and fellow athletes they havent even met. Group encouragement is proven to have a positive effect on fitness: users who belong to a club (including virtual ones) upload three times more activities than non-members.
Ben Mounsey is a top mountain runner from Yorkshire, and formerly a school photography teacher in Elland, near Halifax. Before he discovered Strava, he was a good enough runner to make national teams. But I didnt have any focus. I was just running on natural fumes, he says. He never kept a diary and could not remember his run times. In 2014, a friend mentioned Strava. He signed up, got a GPS watch and started recording his times. I became obsessed, from day one, he says.
I dont consider myself addicted to Strava: I dont check in unless Ive done an activity. I dont get notifications. I have never created a segment and dont know how to. I would never log into Strava just to browse. And yet, looking at the data has become an essential part of my exercise regime. Once, my phone broke when I was travelling without a computer to hand, and my first action when I got a new one was to manually upload to Strava the runs I had done without it. My data shows I have done 171 runs in the past 12 months: my memory has recorded that I did fewer than half a dozen that werent logged. What I dont know is how a middling, menopausal fell runner, who only began running at the age of 41, and will never win much, got to care so much about any of this.
---
In the mid-90s, two former college friends, Michael Horvath and Mark Gainey, met to discuss an idea. They had been competitive rowers at Harvard, and both missed rowing life: its competition and camaraderie were hard to recreate when they no longer had time for team sports. Gainey and Horvaths idea was to create a virtual locker room where people who exercised alone could still find a community. But the technology wasnt good enough to build what they wanted. Instead, they founded Kana, a company selling email and marketing software which, at its height, was valued at $10bn (7.7bn).
In 2006, they came up with the idea for a social network for athletes, with athlete meaning anyone who took fitness seriously. (Stravas CEO until November last year, James Quarles, defines an athlete as anyone who sweats.) They chose the name Strava, from the Swedish to strive. By then, technology had progressed enough for people to carry GPS devices in their pockets, and strap on lightweight heart monitors.
Gainey and Horvath had observed that digital sharing was rising at the same time as communal activity was declining. They targeted what they called avids cyclists who rode frequently and hoped that word would spread. From the beginning, the big hook was the leaderboard, a ranking of anyone who has cycled a particular route. This was not unique, but was borrowed from online gaming. The difference was that this scoreboard was linked to real-world physical activity. Strava offered the competitive draw of segments and the gratification of kudos. There were also rewards: as the quickest rider of any segment, you would be labelled King of the Mountain (KOM) or Queen of the Mountain (QOM). That these prizes are fleeting, lasting only as long as it takes for someone to beat your time, only increased the addictiveness.
These features lures, rewards, competition are now considered standard in gamification, which apps use to get us to return. Stravas ace was to combine the competitive appeal of the segment with a community of likeminded people who knew how much it meant to come back from injury or miss a personal best. Add an interface that is widely accepted to be clever, clean and extremely simple to use along with the increasingly rare situation of being free from ads and Strava was a hit.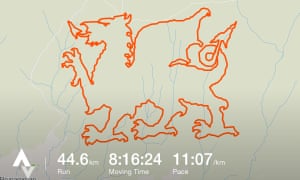 Read more: https://www.theguardian.com/news/2020/jan/14/kudos-leaderboards-qoms-how-fitness-app-strava-became-a-religion