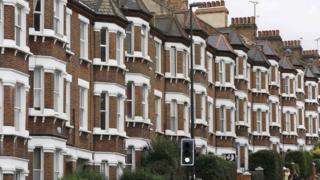 A minimum tenancy term of three years would be introduced under government proposals to give people renting homes in England more security.
Figures depict 80% of tenants currently have contracts of six or 12 months and ministers say longer agreements would allow them to put down more roots.
They add renters would be able to leave earlier under the plans while landowners would get more financial security.
Labour tells the plans do not go far enough and rent rises should be capped.
Polly Neate, chief executive of housing charity Shelter, told loss of tenancy was "the main driver of homelessness" and called for the government to "go beyond three years".
Related posts