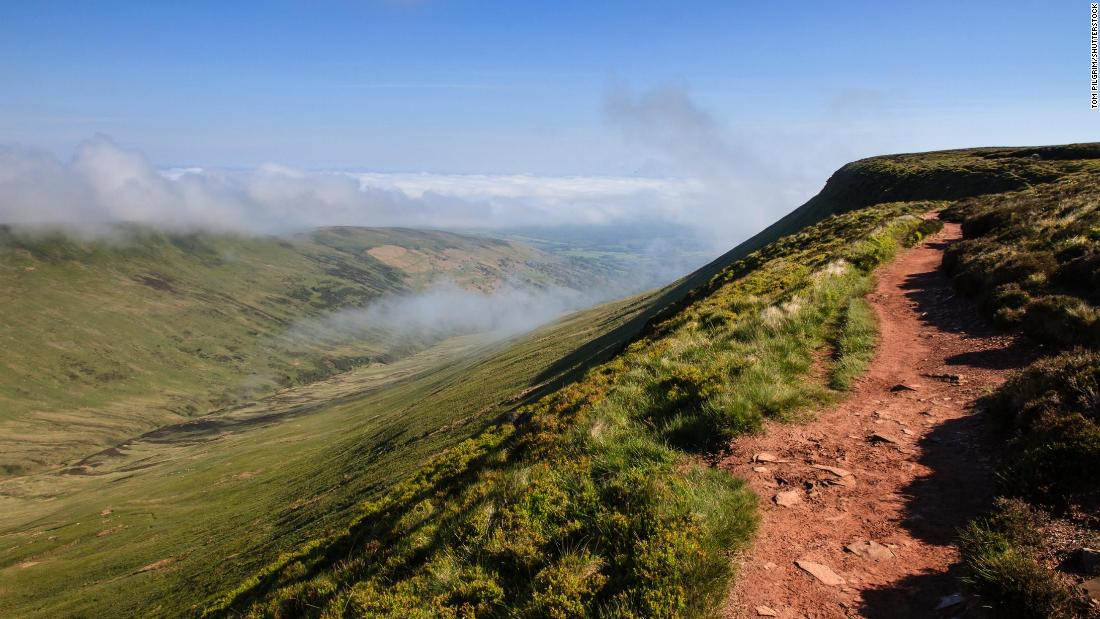 (CNN)Five measly feet.
What happened? Did this mound shrink?
Not really. Fan y Big is still tall enough. But improved technology complicated things.
This popular hiking spot has long enjoyed a place on the list of Hewitts — also known as mountains — in England, Wales and Ireland.
To qualify as a Hewitt, a peak must be more than 2,000 feet high (610 meters) with a minimum drop between summit and col — the lowest point between two peaks — of 98.4 feet (30 meters),
the park said on it Facebook page
Fan y Big, at 2,351 feet (717.6 meters), still meets the height requirement.
But Myrddyn Phillips, a mountain surveyor, used satellite technology to determine that Fan y Big's minimum drop was, well, below the minimum.
It measured at 93.4 feet (28.5 meters). That's 5 feet (1.5 meters) shorter than what is required for mountain status, the park's Facebook page noted.
"The technology is so accurate, it collects hundreds of data points to get a good average,"
Phillips told the BBC
. "It's the same sort of technology used by GPS."
Though Fan y Big was kicked off the Hewitts list, the park took the status change in stride.
"Although, on paper we may have lost a Beacon, we all know at Brecon Beacons National Park that Fan y Big will continue to be a mountain to be climbed, a peak to be reached and a summit worth seeing.
"Let the satellites and figures show what they may, but underneath the starry night sky, the Fan y Big Beacon will continue to be a pinnacle at Wales' Best Destination."
Read more: https://www.cnn.com/2018/08/18/uk/mountain-becomes-hill-in-wales/index.html