Outdoor World
Myanmar: footage reveals scorched-earth campaign against Rohingya
Government accused of systematic strategy in Rakhine state as Rohingya claim soldiers torched their homes and fired on them after to ask them to leave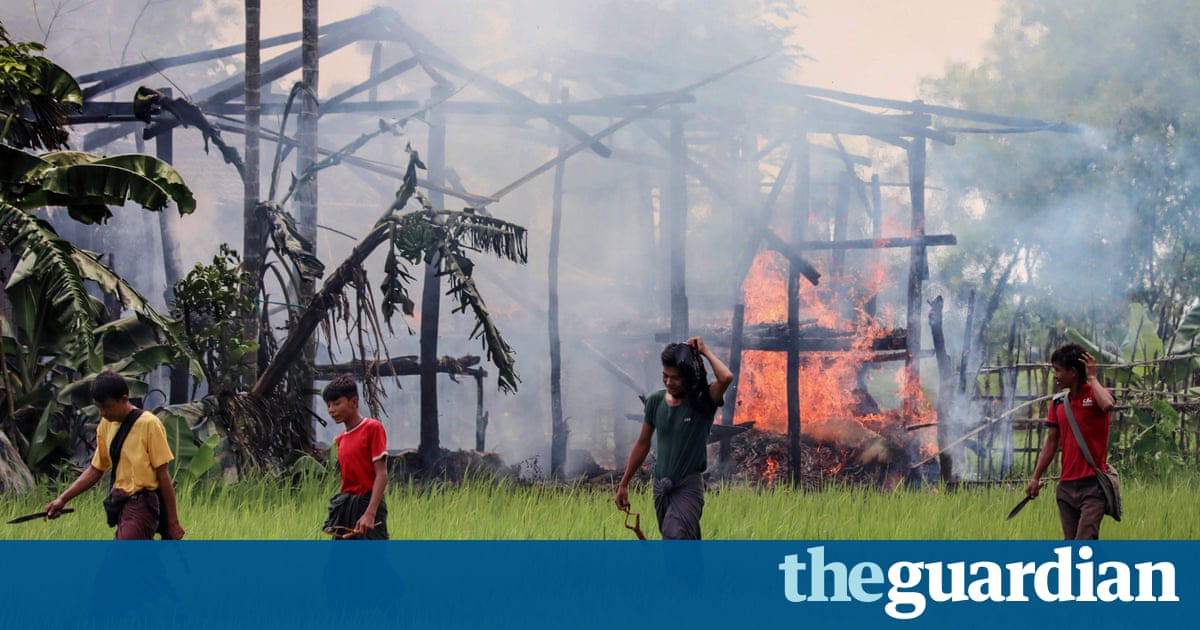 Satellite imagery has shown flames engulfing huge swaths of Myanmar's Rakhine state, inspiring accusations that government forces-out are adopting a deliberate and systematic scorched-earth campaign to drive out the Rohingya Muslim minority.
In addition to the satellite evidence, captured by Amnesty International, the Guardian has received video footage from Rohingya villagers fleeing their homes as they attempt to making such a behavior to Bangladesh. The clips prove burns igniting in the distance and hundreds of people hiking up muddy jungle routes and crossing rivers with sacks and baskets crammed with their belongings. The Guardian has been shown at least two images of corpses.
The footage has not been independently verified by the Guardian as media access to the area is strictly controlled.
Amnesty's satellite imagery accompanies new evidence from Rohingya refugees, who claim the latter are warned of onslaught by country forces and told to flee their villages, only to be fired upon and stabbed at random by soldiers as they tried to run away.
Related posts