Police tell 15 rescued and one still missing from group hiking south of Dead Sea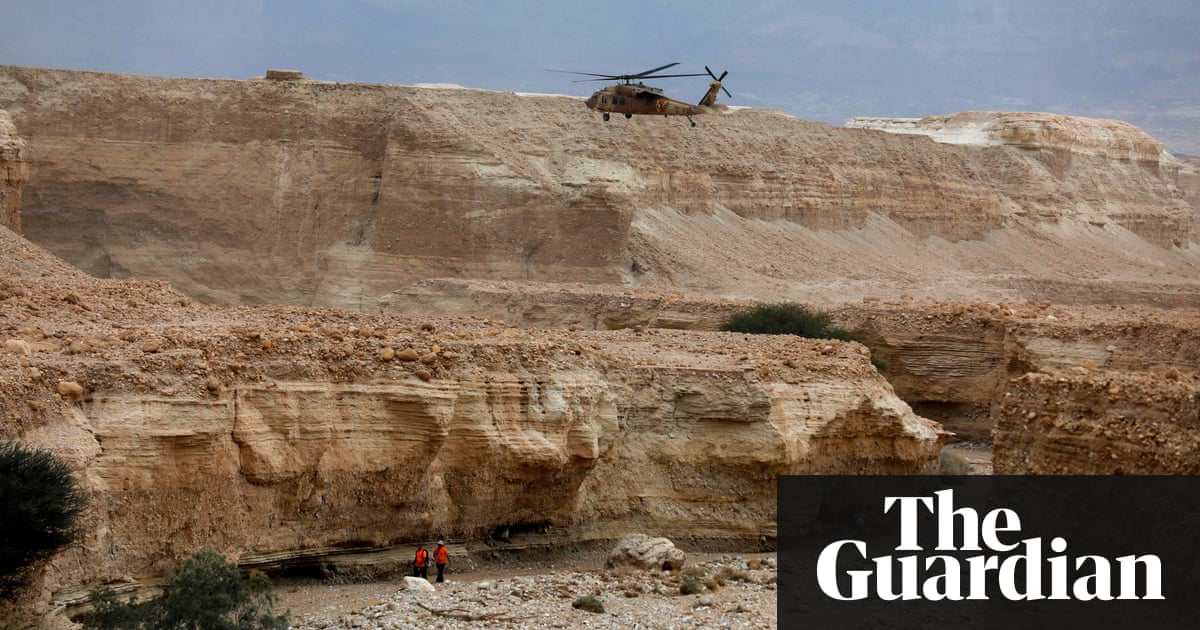 Nine Israeli teenagers who were hiking south of the Dead Sea have been killed by flash floods, Israel's rescue service said.
Police spokesman Micky Rosenfeld told 25 students in a pre-army course were "caught off guard" near Arava in southern Israel and some were "washed away" by heavy rains. He told 15 hikers were rescued and one was still missing. Eight of those killed were men and one were women; they were all 18.
Israel's president, Reuven Rivlin, said on Twitter:" The state of Israel is mourning the loss of young promising lives in the heavy catastrophe ." He mentioned Israel espoused the grieving households and wished the injured a speedy recovery.
The downpour made parts of Israel's security barrier with the West Bank to collapse, Rosenfeld said.
Police and army helicopters were used in order to search for the missing members of the working group, but operations were suspended at nightfall due to harsh conditions.
The Dead Sea, the world's lowest point at about 1,400 ft below sea level, is surrounded by desert and generally arid cliffs. Rainfall can rush down the steep descents, causing sudden and violent cloudbursts in otherwise dry places. Heavy rainfall has fallen sporadically over the past two days.
Read more: https :// www.theguardian.com/ world/ 2018/ apr/ 26/ nine-teenage-hikers-killed-in-israel-flash-floods