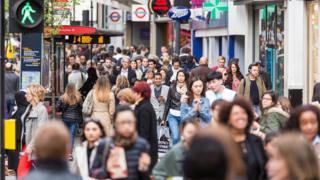 Six million men and women will have to wait a year longer than they expected to get their government pension, the government has announced.
The rise in the pension age to 68 will now be phased in between 2037 and 2039, rather than from 2044 as was originally proposed.
Those affected are currently between the ages of 39 and 47.
The announcement was stimulated in the Commons by the Secretary of State for Work and Pensions, David Gauke.
He said the government had decided to accept the recommendations of the Cridland report, which proposed the change.