Outdoor World
The sweet air of the Cvennes: a British writer on life in the rural heart of France
As the Cvennes national park celebrates its 50th anniversary, Adam Thorpe reflects on how the intricate hills of the Massif Central protect its wildlife and way of life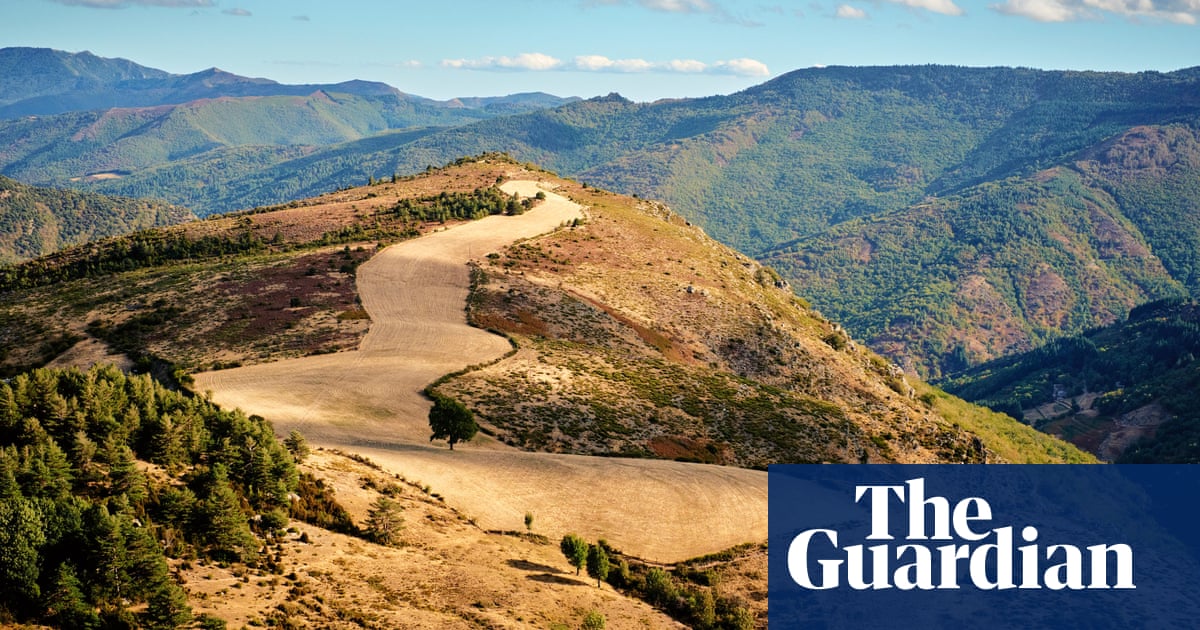 I sometimes think of the Cvennes as the massive knuckles of a sleeping green giant. Insular, tough-minded and Protestant, our home for the last 30 years has sharp granite and limestone hills that here and there stretch up out of deep valleys into proper mountains. Much of it is felted in dwarf holm oak, the evergreen and often impenetrable stuff of southern Europe, which turns metallic grey in poor weather, yet glitters beautifully under clear skies, simultaneously dark and resplendent, as difficult for a painter to capture as olive trees.
There are Alpine touches, despite its closeness to the Mediterranean: pine and spruce in dark green swathes on the higher slopes, tumbling streams among the great boulders, and the odd solitary eagle eyeing you from the level of the peaks. Beech and chestnut thrive on certain slopes, the latter providing an important income and a source of vital nourishment to the peasant Cvenol over the centuries. We gather chestnuts in season, careful to stick to those tumbled on to the paths, heeling open their spiky hulls to the nuts nestling inside like glossy cubs.
The Cvennes national park created 50 years ago provides an over-arching protection to the areas teeming wildlife and variety of plants, and is the only reserve in France to be, blissfully, free of any major roads. Equally uniquely, it is a home for people to live and work in. This is the main justification for its Unesco world heritage status: the survival of traditional agro-silvo-pastoralism, which is defined by mobility and transhumance: the sheep in unenclosed flocks, the shepherds walking alongside them or sitting and surveying their charges, knowing each by name, even when they number into the hundreds.
Now a different kind of natural threat is endangering shepherding itself: the wolf. Like the vulture that feeds on the kills, the wolf is protected. Hunters are forbidden to shoot it. Sheep and increasing numbers of deer make for an easy supper, and shepherds on minimum incomes are giving up under the strain. A wolf print was found by our friends Jeremy and Alexandra, who run a gte dtape of yurts, wooden cabins and home-cooked food three miles up a forest track (jeep pick-up possible) with a 360km horizon from the composting toilet, as Jeremy puts it.
We rarely go for a local walk without encountering a shepherd and that telltale tintinnabulation of neck-bells. Last spring, after weeks of rain, this had a natural backing in the rush of a streams waterfall. I closed my eyes and imagined myself back on the southern chalk downs of England, perhaps in Edward Thomass time, before chemicals and cars: The past, as he put it, is the only dead thing that smells sweet.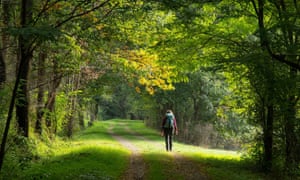 Read more: https://www.theguardian.com/travel/2020/mar/10/cevennes-national-park-rural-france-walking-massif-central