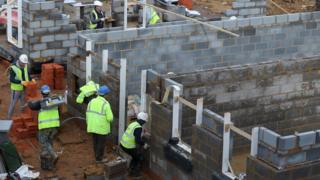 The UK is looking forward to low economic rise for the next three years, while a no-deal Brexit could dent growth even further, says a forecasting body.
The EY Item Club predicted GDP growth of 1.3% this year and 1.5% in 2019, down from 1.4% and 1.6% respectively in its most recent outlook three months ago.
The forecaster said these figures were based on the assumption that the UK and the EU would agree transition terms.
If this did not happen, preconditions could be "significantly weaker".
If the forecaster's prediction turns out to be accurate, 2018 "wouldve been" the most difficult year of rise for the UK economy since the financial crisis.
Related posts